UCSF Summer Picnic and Coloring Contest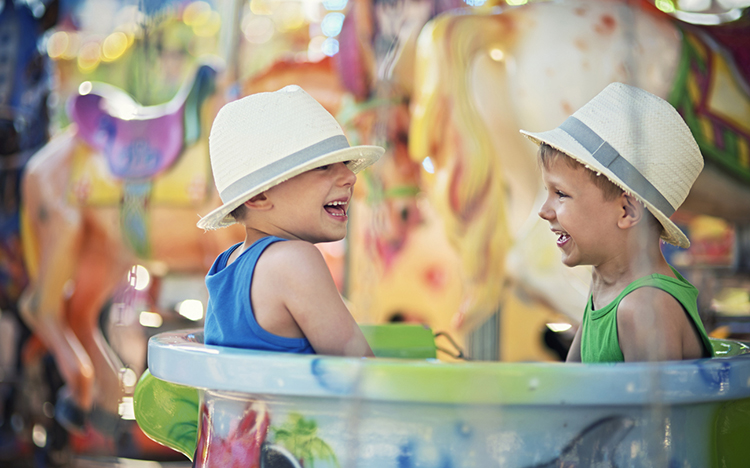 From the thrill of monster roller coasters to the serenity of a coloring contest, Arts & Events and Family Services have plans for UCSF families this summer.

The annual UCSF Summer Picnic will be held at Six Flags Discovery Kingdom in Vallejo on Saturday, July 29. Tickets are $43.99 each and include park admission, lunch, tax and one free parking pass. Children age two and under do not require a ticket. If you are a Six Flags season pass holder, you can still purchase tickets to the picnic for $25.07 each.

The summer picnic includes award winning entertainment, animal attractions and shows like the Drench! Dolphin Show. Tickets include unlimited access to thrilling coasters and family rides like the Wonder Woman Lasso of Truth!

Participants will have the opportunity to mingle with fellow UCSF colleagues and classmates in the park's private picnic grove from 11am to 1pm with an all-you-can-eat picnic lunch and prize giveaways. The park is open from 10:30am to 9pm.

"Arts & Events has heard numerous times from UCSF employees that they enjoy these events because it gives them an opportunity to meet their colleagues' families," said Jen Mannix, Arts & Events Manager.

Agnes Jaballa-dela Fuente, Financial Services Analyst with the Department of Family and Community Medicine, said these events, designed specifically for UCSF families, are very well organized.

"We really enjoyed taking a trip to the San Francisco Zoo with the UCSF community," she said. "We're also planning to attend this summer's UCSF picnic. They are a lot of fun for parents and children and really reflect how much Arts & Events enjoys organizing these activities."

Children of UCSF faculty, staff and students are also invited to enter an exclusive California Academy of Sciences Coloring Contest for a chance to win a family fun pack from the Academy. The contest runs from June 1 through July 31.

For more information about both events, visit Arts & Events.