Nathalie Larsen Appointed Director of Family Services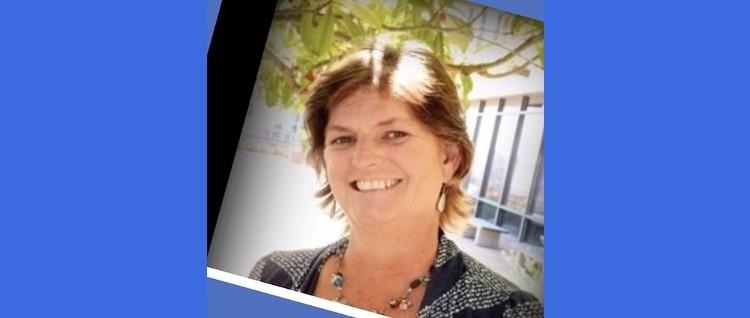 By Robert Hood
Posted: May 16, 2023

Nathalie Larsen, formerly the regional manager for Bright Horizons, the childcare provider at UCSF, has been named the Director of Family Services at Campus Life Services.


"Serving families has been my passion since 1988 and I am excited to lead the Family Services unit in continuing the dedicated work of the current team," Larsen said. "The Family Services unit at UCSF meets a critical need for diverse families and leading the unit is an honor and privilege."

In her role, Larsen will oversee UCSF's four childcare centers that serve more than 500 UCSF families, the Lactation Accommodation Program, the Child Care Referral Service, as well as other family-life programs, initiatives and benefits that are available for faculty, staff and students. She will also serve as the lead to the UCSF Committee on Family Services.

"Nathalie has worked collaboratively with UCSF for the past 20 years, serving students, employees and families overseeing the onsite UCSF childcare centers on behalf of Bright Horizons," said Cathleen Stugard, chief of staff for Campus Life Services.

Larsen has been instrumental in increasing capacity at the centers and has seamlessly relocated two of the centers, providing an increase in resources for families. Over the years, she has provided quality care for children and families and has been recognized for her dedication and commitment to her work. Most recently, Larsen ensured families had access to care during the pandemic. "Her ability to adapt to changing circumstances and continue to provide support to families has been invaluable, and her commitment to the community is evident," Stugard said.

"As the leader of UCSF Family Services, my long-term vision is to expand and promote support services for diverse families at UCSF," Larsen said. "Working closely with the dedicated team and UCSF leadership, I aim to exceed families' needs and expectations by delivering high-quality support that strengthens families and helps them thrive and enable them to bring their best selves to work."


Larsen said her immediate priority is to gain a deeper understanding of the wide range of services offered by the department and to build strong relationships with the team, as well as with other stakeholders and supporters of family services. "By building these relationships, I hope to gain a better understanding of the needs of the families we serve and to identify opportunities to expand and improve our services."

The primary customers for UCSF childcare are employees and students of UCSF who have children ranging in age from infants to five-years-old. "These families rely on childcare to help them balance the demands of work and study with the needs of their children," Larsen said. "Many families face a shortage of available childcare, especially for infants and toddlers. By providing high quality childcare services and referrals, UCSF can support the needs of its employees and students and help them thrive both at work and school."

Larsen holds a master's in early childhood education, has previously co-led the Bright Horizons Management Development Program and has been recognized for providing excellence in program care as well as developing staff in their professional growth through the awards of excellence program at Bright Horizons. In her spare time, Larsen enjoys spending time with her two daughters and hiking with her four-legged friend.