2019 Bay Area Science Festival, Oct. 25-Nov. 2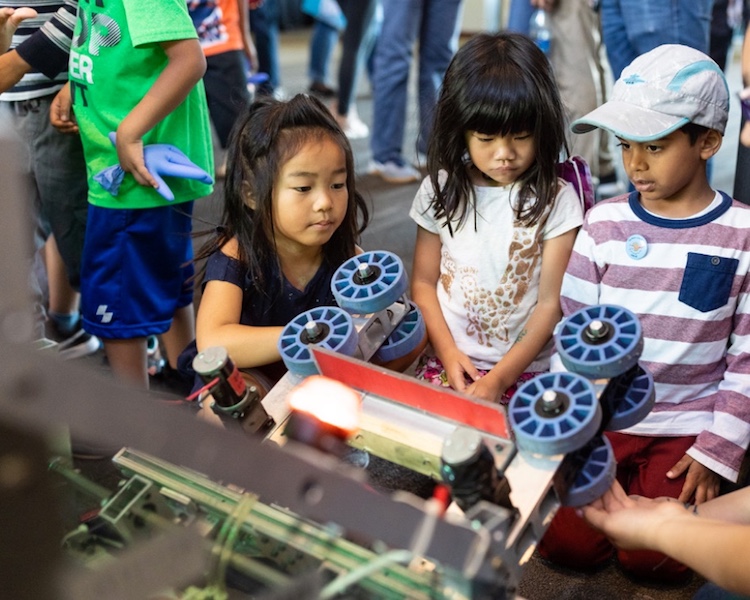 Experience the Bay Area's scientific wonders, resources and opportunities. Explore the role of science, engineering, and technology locally and in the world. This multi-day event features a range of exciting activities – lectures, exhibitions, debates, workshops and much more – at locations throughout the Bay Area.

The Bay Area Science Festival culminates with Discovery Day in San Francisco. Don't miss this super-charged, super-fun celebration jam-packed with games, demonstrations and hands-on experiments.

Saturday, November 2
11:00am-4:30pm
Oracle Park, S. F.
Admission is free. All ages are welcome. Bring the whole family!

Please visit BayAreaScienceFestival.org for more details about Discovery Day at Oracle Park and the festival's other activities.

The Bay Area Science Festival is organized by the UCSF Science & Health Education Partnership in collaboration with the Bay Area's scientific, cultural, and educational institutions.